Consigning – Earn up to 75% Return
First, you must register as a consignor. If you pay your consignor fee and do not get a confirmation and/or consignor number, PLEASE contact us as soon as possible via email.
Augusta Sale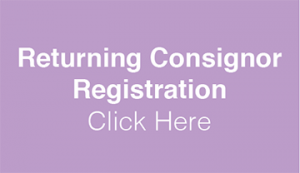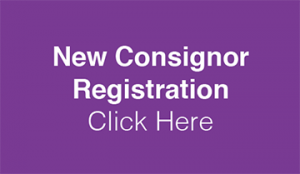 Aiken Sale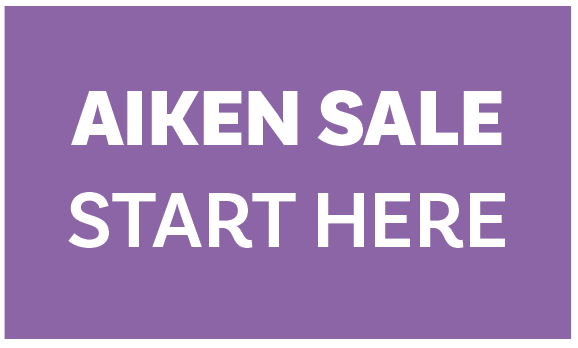 Volunteers Needed
The success of our sales depends greatly on you as our volunteers. We are able to offer you such a high return by not having to pay for hired workers. Volunteers are needed during the following times:
FLYERS before the sale. (1,000 flyers with a detailed account for the location in which they are placed)
drop-off days
during the sale hours
break down of the sale
If you are not consigning and want to volunteer, you must either sign up to volunteer before the volunteer shop or pay the consigning fee and volunteer during or after the sale.
A $25 fee will be deducted from you total return if there is a no call/no show for your volunteer shift!
Benefits of Volunteering
70-percent return on all your sales
Shop before anyone else and have first pick of all of the best items
Enable Wee-Peats to become an even more successful consignment sale by minimizing operating cost
SHOP first
To sign up to volunteer, see the side panel of links.
Quick Reference for Navigating Consignor Information
On WeepeatsConsignment.net
On Our Sales Manager Web Software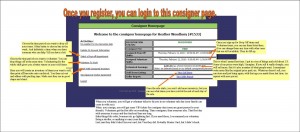 Click to view larger.
Please follow our guidance so that your consigning experience can be as effortless as possible. Download the Consignor Packet to read and/or print important information and instructions.
All items must be tagged according to your guidelines that are outlined on the "tagging" page in your consignor packet.
A CONSIGNOR FEE OF $16.00 IS DUE AND NON-REFUNDABLE AT THE TIME OF REGISTRATION.
EXAMPLES OF ITEMS WE ARE ACCEPTING: CHILDREN AND ADULT SEASON CLOTHING, SHOES, SOCKS, FURNITURE, BABY EQUIPMENT, MATERNITY WEAR (ONLY 10 PC PER CONSIGNOR), BOOKS, BICYCLES, DVD'S, OUTDOOR EQUIPMENT, AND TOYS.
ITEMS THAT WE DO NOT ACCEPT: CAR SEATS OLDER THAN FIVE YEARS, UNDERWEAR AND UNDERGARMENTS, STUFFED ANIMALS, FURNITURE THAT IS NOT WITHIN THE FEDERAL STANDARD GUIDELINES, RECALLED TOYS AND OUT OF STYLE OR INAPPROPRIATE SEASONAL CLOTHING.
Wee-Peats takes pride in taking care of our consignors. Earning 75% of your return requires the following—refer THREE new consignors, and volunteer for a shift.
Subscribe to our email newsletter to get the latest Weepeats updates!